Fees and funding
Article-processing charges
PLEASE NOTE: Authors must use the code RA-TZSJ-ZLET-0119 when agreeing their APC amount, or they will otherwise be charged a higher fee.
As of 1 January 2019, Zoological Letters will charge an APC of £1000 to all submitting authors, plus VAT or local taxes where applicable. This fee is subsidised by the Zoological Society of Japan.
If the corresponding author's institution participates in our open access membership program, some or all of the publication cost may be covered (more details available on the membership page). We routinely waive charges for authors from low-income countries. For other countries, article-processing charge waivers or discounts are granted on a case-by-case basis to authors with insufficient funds. Authors can request a waiver or discount during the submission process. For further details, see our article-processing charge page.
BMC provides a free open access funding support service to help authors discover and apply for article processing charge funding. Visit our OA funding and policy support page to view our list of research funders and institutions that provide funding for APCs, and to learn more about our email support service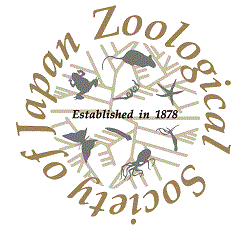 ZooDiversity Web is a search and access website that provides an attractive and easy-to-use internet search engine and showcase for scientific papers published since 1984 in the English-language journal of the Zoological Society of Japan (Zoological Science). These papers include over 4,000 peer-reviewed articles on a great diversity of over 13,000 different species of animals.
Annual Journal Metrics
Speed
48 days to first decision for reviewed manuscripts only
35 days to first decision for all manuscripts
132 days from submission to acceptance
22 days from acceptance to publication


Citation Impact
2.900 - 2-Year Impact Factor


Usage
93,313 downloads
627 altmetric mentions