Language editing services
For editors and reviewers to accurately assess the work presented in your manuscript you need to ensure the English language is of sufficient quality to be understood. If you need help with writing in English you should consider:
Please note that the use of a language editing service is not a requirement for publication in the journal and does not imply or guarantee that the article will be selected for peer review or accepted.


为便于编辑和评审专家准确评估您稿件中陈述的研究工作,您需要确保文稿英语语言质量足以令人理解。如果您需要英文写作方面的帮助,您可以考虑:
请注意,使用语言编辑服务并非在期刊上发表文章的必要条件,这也并不意味或保证文章将被选中进行同行评议或被接受。


エディターと査読者があなたの論文を正しく評価するには、使用されている英語の質が十分であることが必要とされます。英語での論文執筆に際してサポートが必要な場合には、次のオプションがあります:
英文校正サービスの利用は、このジャーナルに掲載されるための条件ではないこと、また論文審査や受理を保証するものではないことに留意してください。


영어 원고의 경우, 에디터 및 리뷰어들이 귀하의 원고에 실린 결과물을 정확하게 평가할 수 있도록, 그들이 충분히 이해할 수 있을 만한 수준으로 작성되어야 합니다. 만약 영작문과 관련하여 도움을 받기를 원하신다면 다음의 사항들을 고려하여 주십시오:
영문 교정 서비스는 게재를 위한 요구사항은 아니며, 해당 서비스의 이용이 피어 리뷰에 논문이 선택되거나 게재가 수락되는 것을 의미하거나 보장하지 않습니다.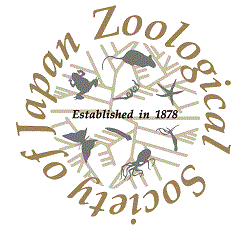 ZooDiversity Web is a search and access website that provides an attractive and easy-to-use internet search engine and showcase for scientific papers published since 1984 in the English-language journal of the Zoological Society of Japan (Zoological Science). These papers include over 4,000 peer-reviewed articles on a great diversity of over 13,000 different species of animals.
Annual Journal Metrics
Speed
48 days to first decision for reviewed manuscripts only
35 days to first decision for all manuscripts
132 days from submission to acceptance
22 days from acceptance to publication


Citation Impact
2.900 - 2-Year Impact Factor


Usage
93,313 downloads
627 altmetric mentions