Founded in 1878, the Zoological Society of Japan is known to be one of the oldest and successful academic societies in Japan, and has supported scientific activities across a wide-range fields of areas associated with basic zoology. The Zoological Society of Japan is an academic society aimed at the advance and dissemination of animal scientific research. Members, starting with researchers and graduate students affiliated with universities and research institutes, consist of teaching staff at elementary, middle and high schools, and the number of members has reached 2,700.
Aims and scope
Zoological Letters is an open access journal that publishes new and important findings in the zoological sciences. As a sister journal to Zoological Science, Zoological Letters covers a wide range of basic fields of zoology, from taxonomy to bioinformatics. We also welcome submissions of paleontology reports as part of our effort to contribute to the development of new perspectives in evolutionary zoology. Our goal is to serve as a global publishing forum for fundamental researchers in all fields of zoology.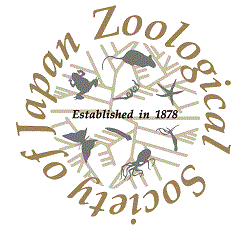 ZooDiversity Web is a search and access website that provides an attractive and easy-to-use internet search engine and showcase for scientific papers published since 1984 in the English-language journal of the Zoological Society of Japan (Zoological Science). These papers include over 4,000 peer-reviewed articles on a great diversity of over 13,000 different species of animals.
Annual Journal Metrics
Speed
48 days to first decision for reviewed manuscripts only
35 days to first decision for all manuscripts
132 days from submission to acceptance
22 days from acceptance to publication


Citation Impact
2.900 - 2-Year Impact Factor


Usage
93,313 downloads
627 altmetric mentions